This one was a pleasant surprise. About a month ago, when I was making this salami I didn't have much hope that this was going to be a great experiment. It just looked like a lot of random and really strong flavored things to put inside of a salami. That's is still true, lots of things, but came out great.
But the olives and capers already bring in tons of acidity so I figured I will not ferment this salami and introduce even more acidity and that turned out to be a good decision here.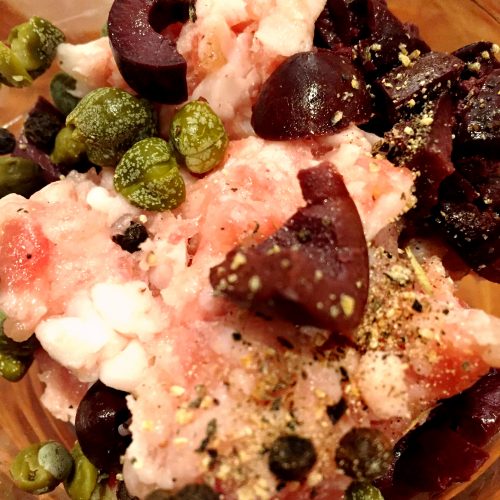 The final flavor after one month drying was strong but not overwhelming. The texture was very soft, almost spreadable, not sure if any of the acids in the capers and kalamata "tenderized" the meat? Knowing this next time I will let it dry longer to keep it firmer or reduce the fat ratio.
Ingredients:
375 grams Lean Pork Meat
125 grams Pork Backfat
For a total for 500 grams of meat
10 grams Table Salt (Lower then usual because capers and olives already come in adding some more salt)
64 grams diced Kalamata Olives
16 grams diced Capers
aprox. 40 whole Peppercorns (Optional)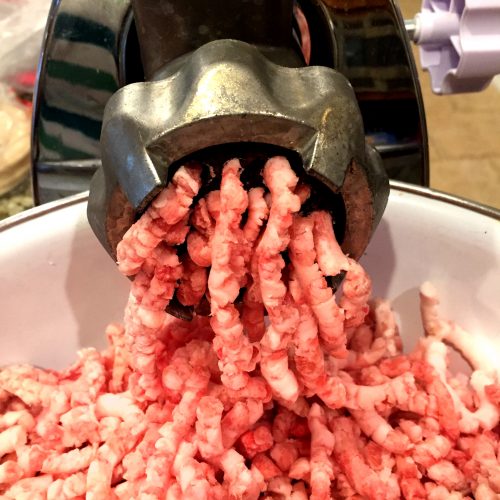 Grind meat as usual, mix in all ingredients and stuff into medium thinkness casing and place in your cold chamber for about one month.
Enjoy!